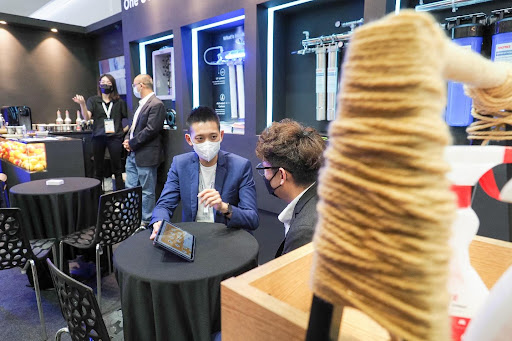 Exhibit At Malaysia Largest's Food And Hospitality Trade Show
Reasons to Exhibit
An opportunity to build relationship with high quality buyers & building your database
Building a presence in the market
Keeping up-to-date / Explore the latest product innovations in the food & hospitality sectors

Trade Visitors from 29 Countries (3 halls)

Trade Visitors from 57 Countries (10 halls)
Dankoff is a one-stop beverage solution company and we're always very happy to participate in FHM. It gives us the platform to meet customers and network to gain new leads. The response has been fantastic and we're very happy with the amount of people here. It is quite unexpected considering this is the first major trade show since the pandemic.
Pastry World has been serving the food service industry for more than 10 years and our focus is on manufacturing and distributing halal certified bakery products. We're happy to be back at FHM again as it is a good place to network with our existing and new customers, meet up with local and regional chefs and showcase the new products that we have developing over the last two years.
I started Cemara Ayu to share my passion for hospitality and craft by introducing beautiful, handcrafted products from Bali, Indonesia to the hospitality industry in Malaysia namely hotel, F&B and spa industry. We received good response from our first participation in FHM and that's why we come back. FHM is an important platform for our company to grow as we get to meet the right clientele from F&B and hotel industry. We are always excited to be here to showcase new product design in FHM so that trade buyers can look forward to meet us at FHM.
We are a Japanese IT company that have doing business in Malaysia for 10 years and we provide innovative IT solutions for retail store setups, networking infrastructure and data management services. While we have a huge number of products, our brand awareness is not very high. FHM is therefore very meaningful for us because it allows us to introduce our company and all of our latest solutions to the industry.