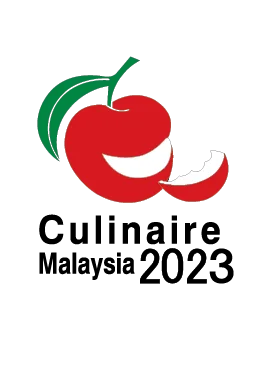 Malaysian Association of Hotels (MAH), together with Informa Markets, Professional Culinaire Association of Malaysia (PCA) and The Malaysian Food and Beverage Executives Association (MFBEA), in conjunction with Food & Hotel Malaysia 2023 (FHM 2023), is proud to bring you the most coveted culinary competition in the South East Asia – Culinaire Malaysia 2023. Returning for the year 2023, this year the competition is set to take place from 19th September to 22nd September 2023 at the Kuala Lumpur Convention Centre (KLCC). The event is expected to draw in more than 1000 participants and 50 professional judges from various parts of the world.
For Competition enquiries, kindly contact Ms Mas Sira at the email address [email protected] or call her via +60 12-528 4983
For Sponsorship enquiries, please contact Mr Haswan Hassim at the email address [email protected] or call him via +60 16-690 7966
"It has always been our hope to encourage and upgrade the culinary standards of Malaysia and at the same time, also provide the opportunity to Malaysia's chefs to showcase their global flavour, abilities and innovations, and this is even more crucial now as we strive to rebuild the industry after Covid-19".
Dato' N. Subramaniam
President of Malaysian Association of Hotels (MAH)